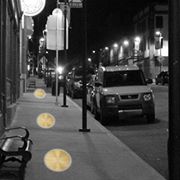 On August 23, 2014 the 18th & Vine historic Jazz District launched the annual tradition of honoring jazz artists with a grand celebration that immortalizes their names on bronze medallions in the sidewalks. The American Jazz Walk of Fame celebration begins with an unveiling ceremony that is free and open to the Public. This is followed by a spectacular jazz concert featuring national and local artists.
Each year artists are selected and ceremoniously honored, with family members present and among an adoring crowd of enthusiastic fans. The honorees are: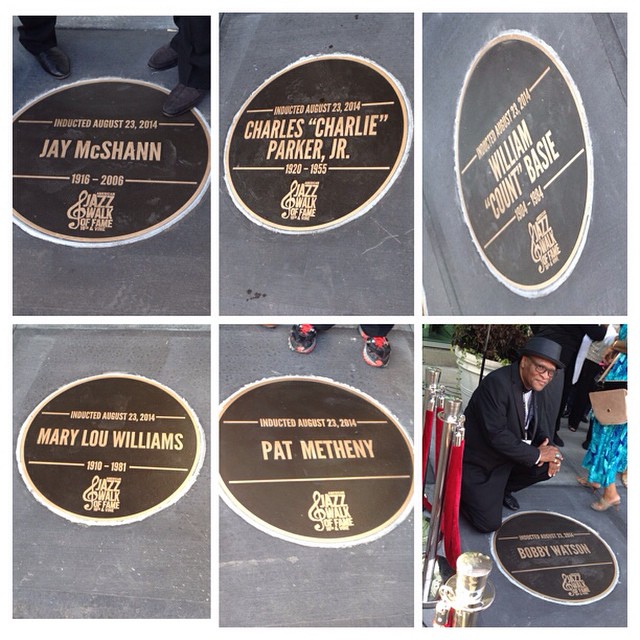 2014 –
William "Count" Basie
Jay McShann
Charlie Parker, Jr
Pat Metheny
Mary Lou Williams
Bobby Watson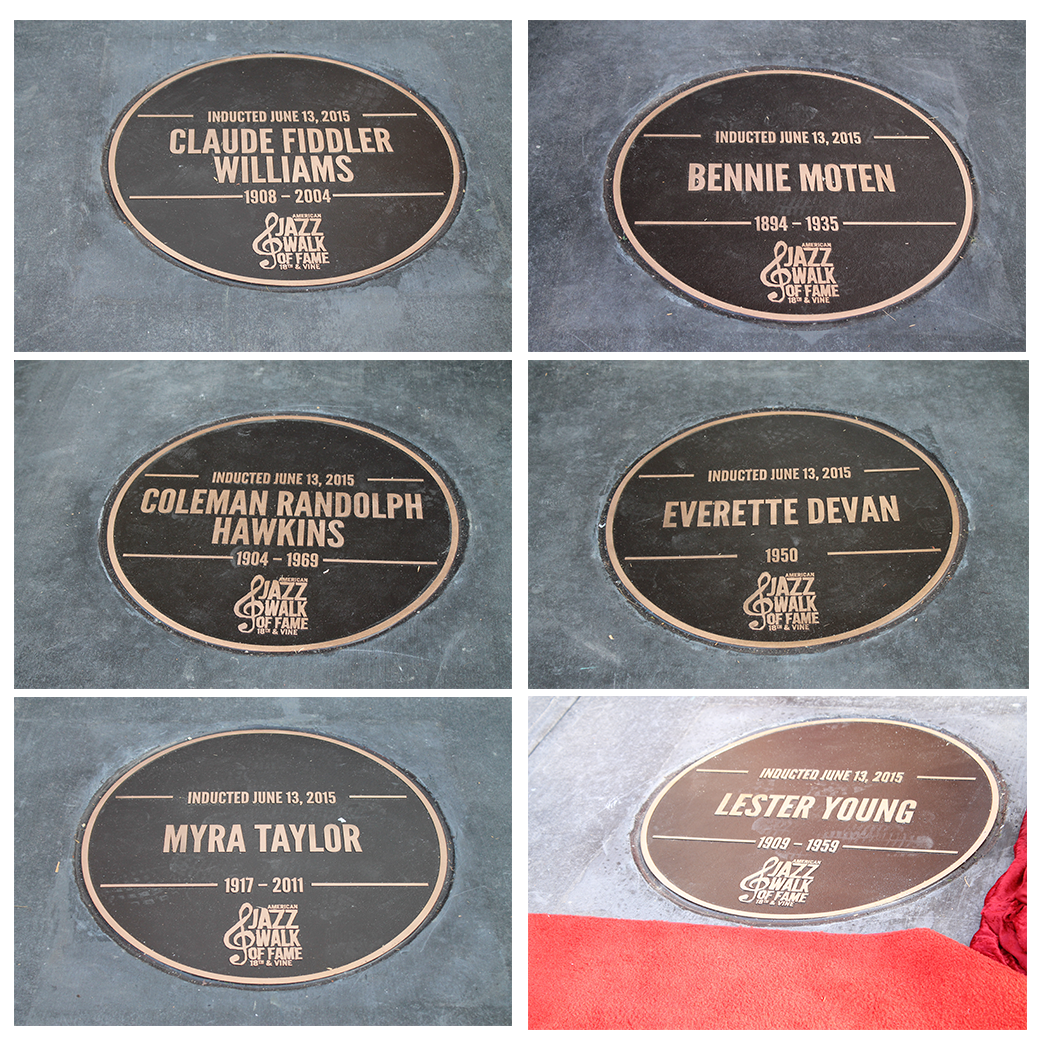 2015 –
Everette DeVan
Myra Jardine Taylor
Coleman Hawkins
Claude "Fiddler" Williams
Bennie Moten
Lester Young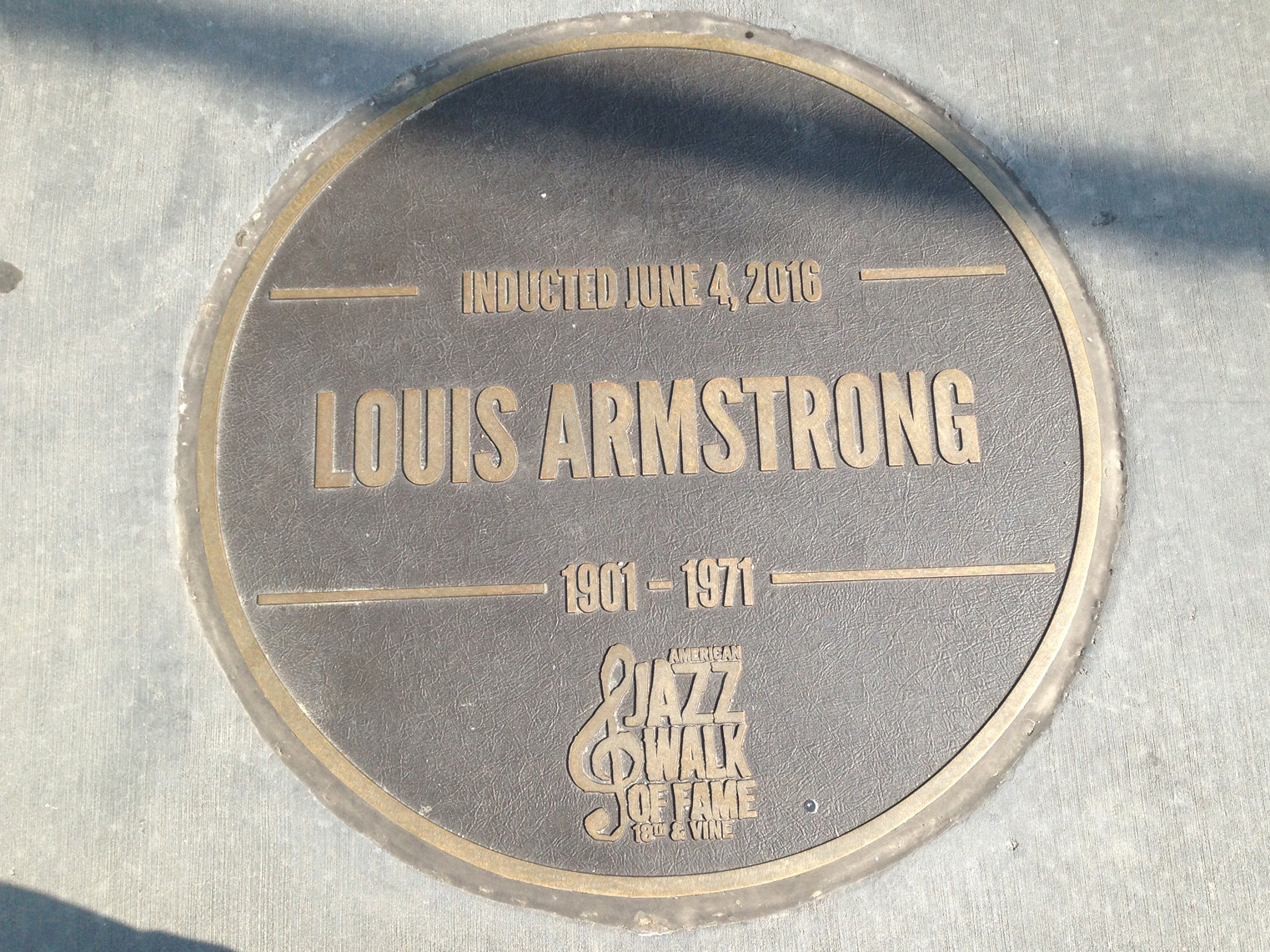 2016 –
Louis Armstrong
Melba Liston
George Benson
Nina Simone
Queen Bey
Ben Webster
Luqman Hamza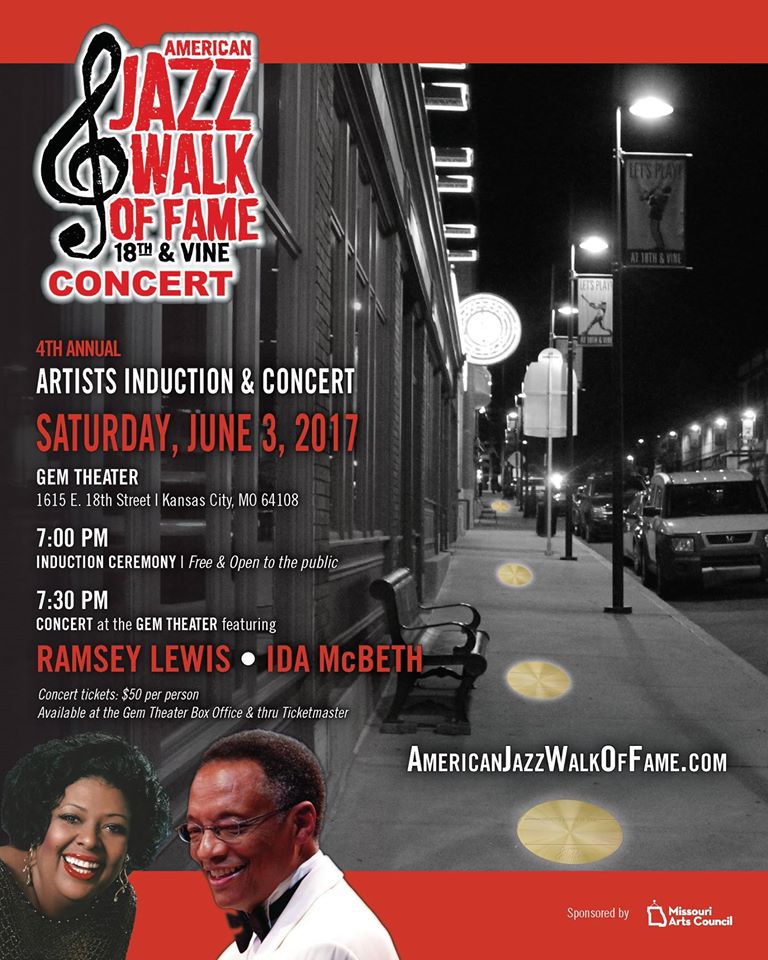 The celebration was inspired by Congressman Emanuel Cleaver II, who said "The American Jazz Walk of Fame will enhance the world class jazz music experience of visitors and Greater Kansas City residents, while honoring the world's greatest stars of jazz, in the city where this music matured and add to the tourist attractions of the historic 18th & Vine Entertainment District, furthering its role as a destination location".
The American Jazz Walk of Fame enables community and visitors to celebrate the rich cultural history and creates a legacy for future generations to remember the 18th& Vine Jazz District's heritage of jazz.
The 2017 American Jazz Walk of Fame celebration will be held Saturday, June 3, 2017. Please join us in the historic 18th & Vine Jazz District!